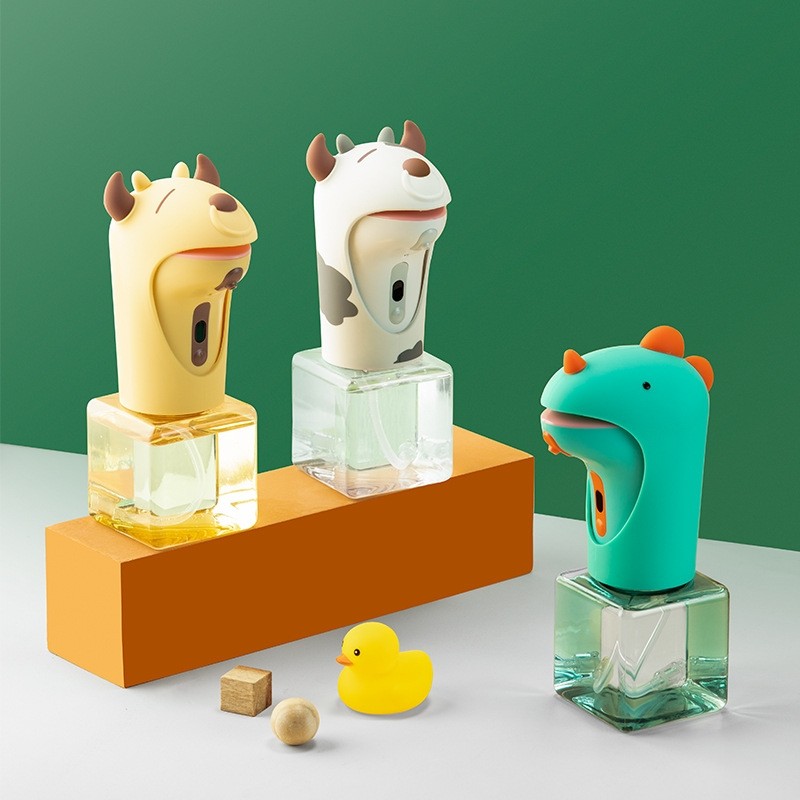 【Automatic & Touch-Free】 The foaming soap dispenser uses a sensitive infrared motion sensor that senses lather laterally, separating the lather outlet from the sensing area, allowing it to quickly generate lather in 0.25 seconds. Compared to traditional hand soap dispensers, it reduces the need for multiple people to touch the soap dispenser, thus effectively avoiding cross-contamination and creating a more hygienic way to wash hands.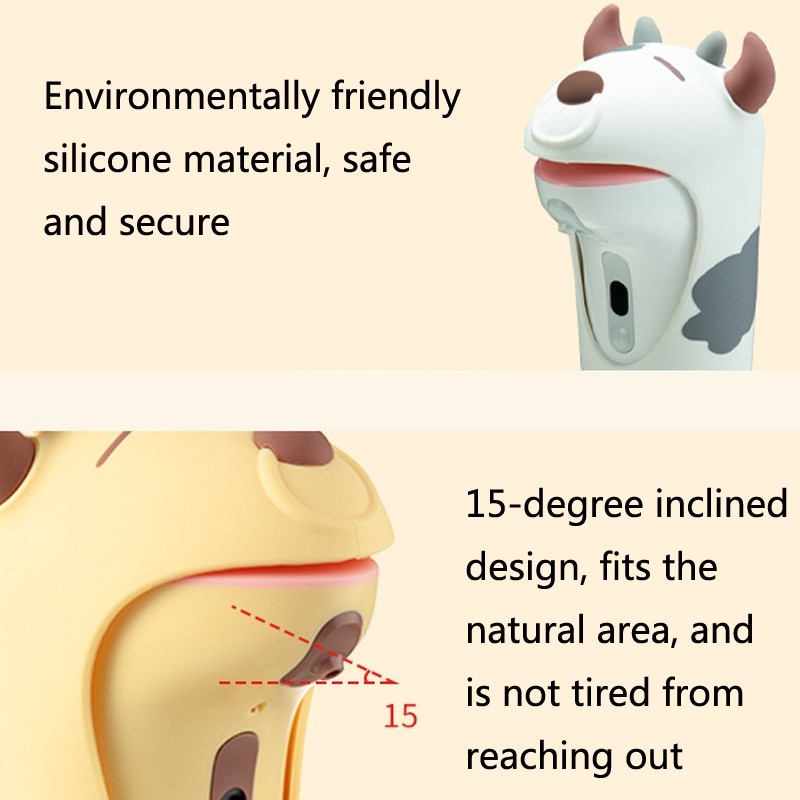 【Waterproof and energy efficient】 IPX6 waterproof, washable, rinsing without seepage or water pooling. The ideal touchless soap dispenser, free of wet conditions, can be easily used in the bathroom ,kitchen ,washroom office or countertops. The new version of the low power consumption foam motor is more energy efficient, durable and silent.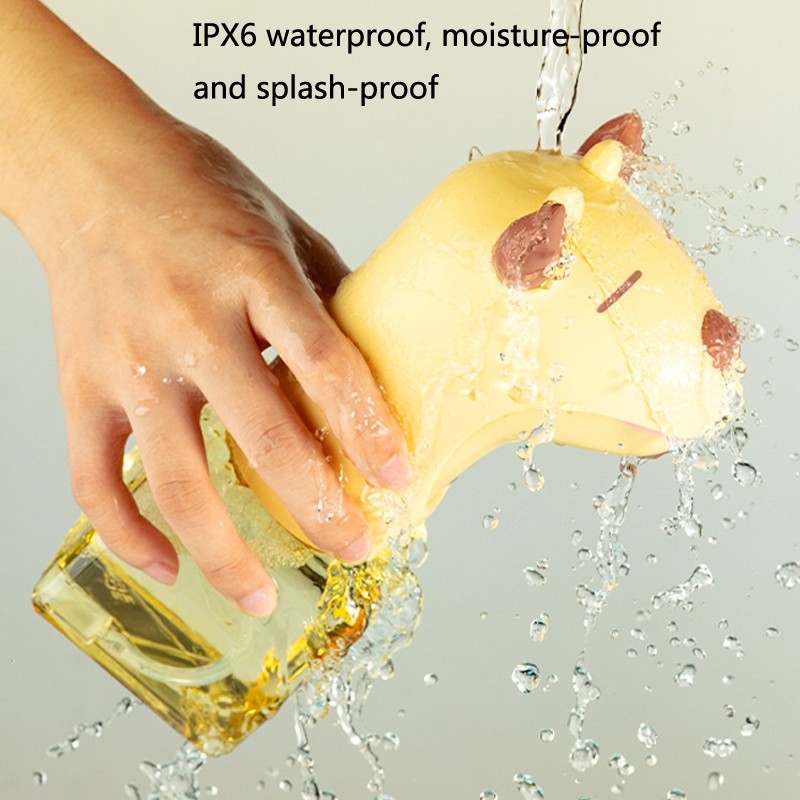 【2 Adjustable Soap Liquid Levels】 Automatic foaming soap dispenser with a capacity of 250ml, short lather mode for 0.5 seconds, foam volume of 10ml; Long lather mode is 1.2 seconds, foam volume of 24 ml. One-touch operation is convenient and reduces soap waste. In order to better use this foaming soap dispenser, it is recommended to dilute the soap with water in a ratio of 1:3-5.

【Cartoon design】 Our automatic foam soap dispenser uses a cute dinosaur animal design, dinosaur-shaped body made of high-quality healthy silicone and ABS material, bright colors, comfortable to the touch., thus perfect for you and your childrento use and will help your children to keep a good habit of hand washing . Our foam soap dispenser will provide you and your children a health guarantee!

【Strong after-sales service】 Based on our confidence in our touchless automatic soap dispensers, we will provide you with up to 12 months of free replacement service in the event of non-human damage, so you can use it without worry. Please feel free to contact us if any problem arises during the use, we will reply you within 24 hours and solve the problem for you.