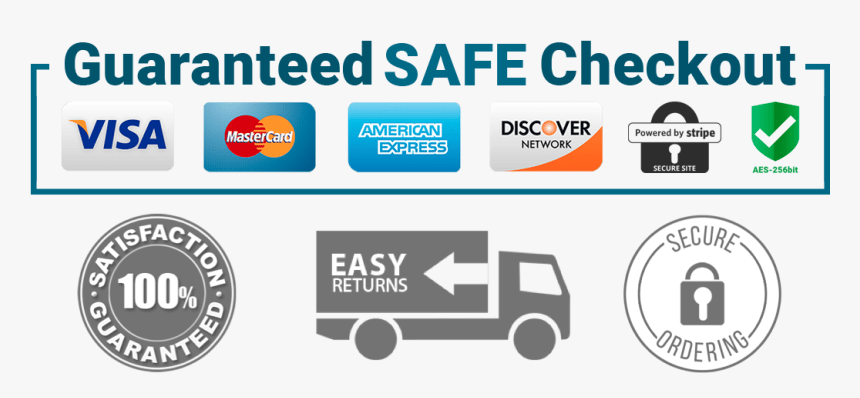 We firmly believe that for the Apple Watch, there is no better material than stainless steel. Unfortunately, Apple has a price tag of $449 for another Apple Watch. We want to bring you the same 316L stainless steel alloy band as the Apple Watch! And the lowest price!
Check out our Instagram page
Crafted from the same 316L stainless steel alloy as the Apple Watch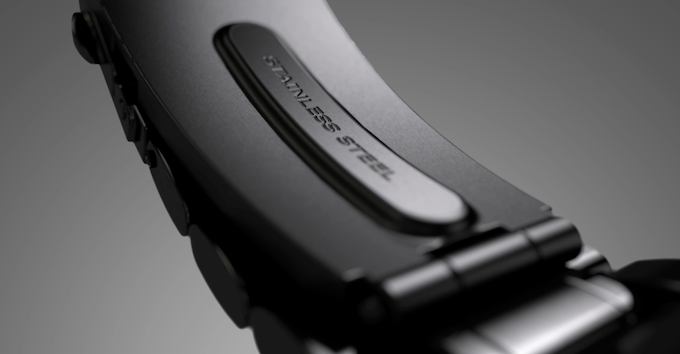 316L stainless steel is known for its strength and corrosion resistance. By using the same 316L stainless steel alloy, we can ensure that our bands match the Apple Watch perfectly. Our 316L stainless steel bands look great on the aluminum Apple Watch Sport as well!
Precision milled to perfectly fit the Apple Watch Stainless Steel.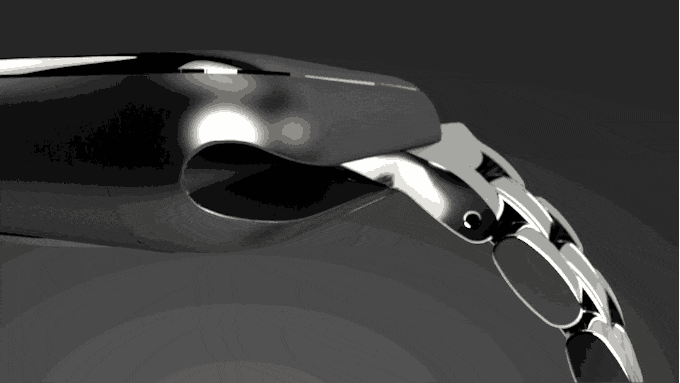 Classic link bracelet design, inspired by top Swiss luxury watch brands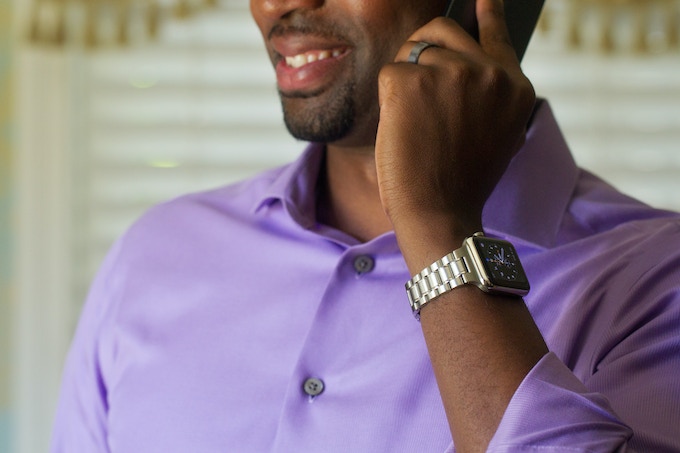 6 different models:
38mm,40mm, 42mm Silver,
38mm,40mm, 42mm Space Black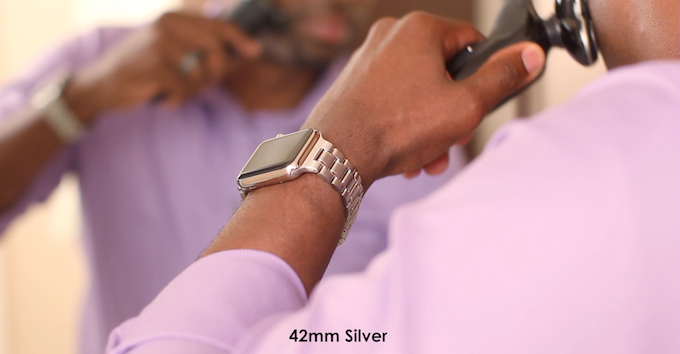 Designed for all day stylish look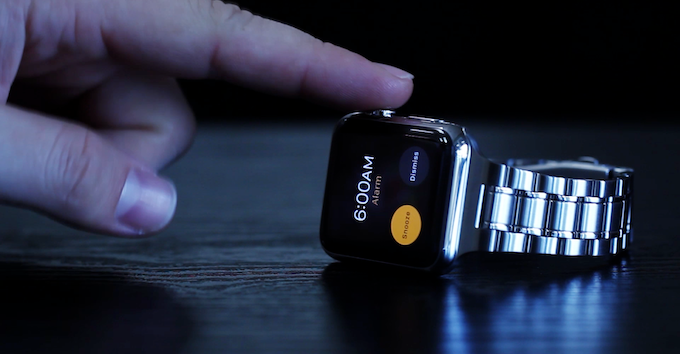 Our quick snap clasp allows you to quickly and securely put on your Apple Watch, faster than other bands so that you can start your day smoothly.
Great for workouts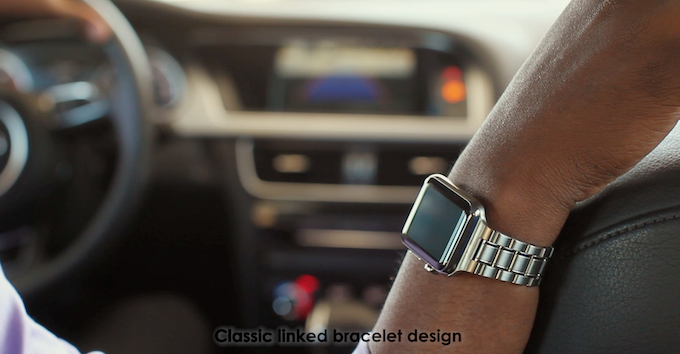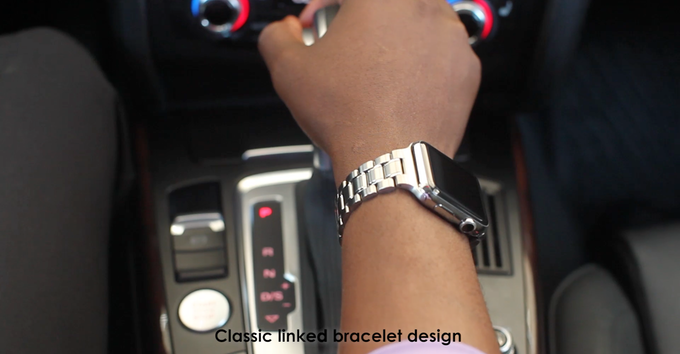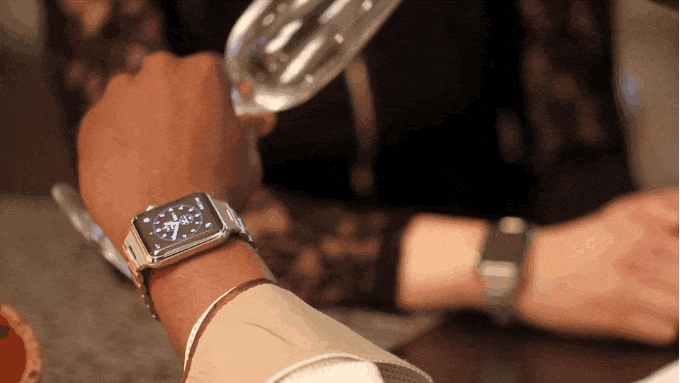 Sporty
Sportier than the Apple Watch Sports Band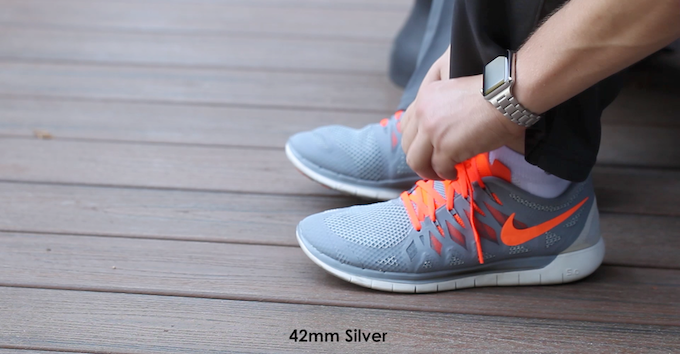 Elegant
Our stainless steel bands are like a natural extension of the Apple Watch.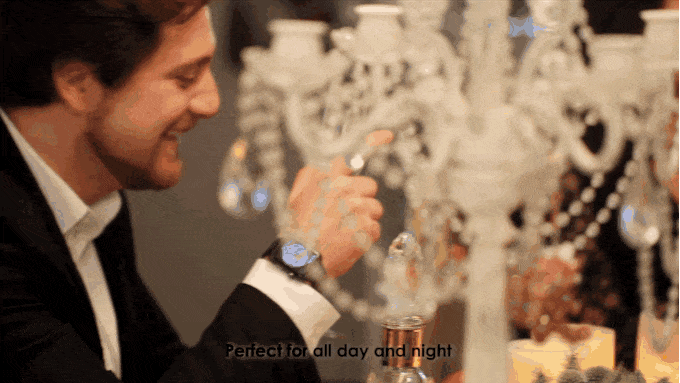 Professional
Nothing looks more professional than 316L stainless steel.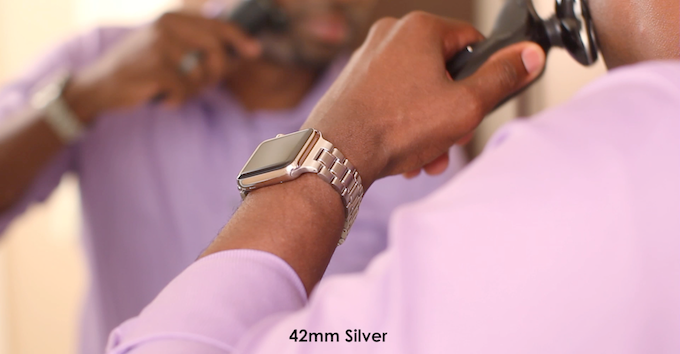 Comfortable to the skin and touch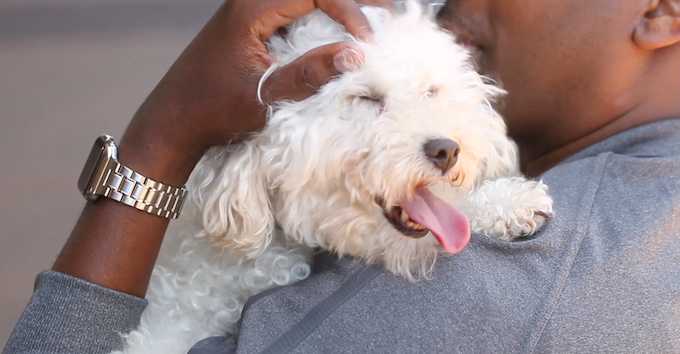 Durable & Scratch Resistant
Similar to the Apple Watch Space Black Stainless Steel, an additional diamond like carbon (DLC) layer is added to our Space Black Stainless Steel bands to achieve a brilliant slick finish that is durable and scratch resistant.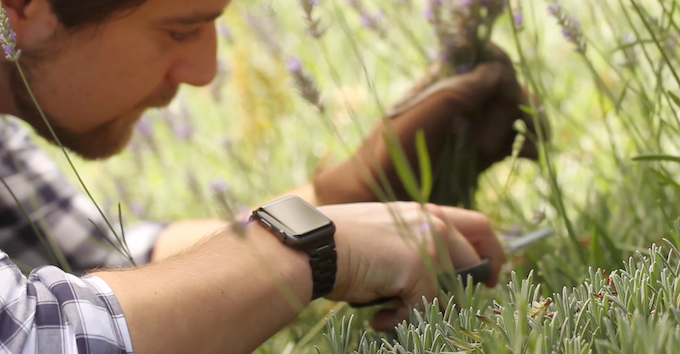 Feels right at home from garden to black tie
Looks great with either Aluminum Space Gray Apple Watch Sport (pictured) or Stainless Steel Space Black Apple Watch.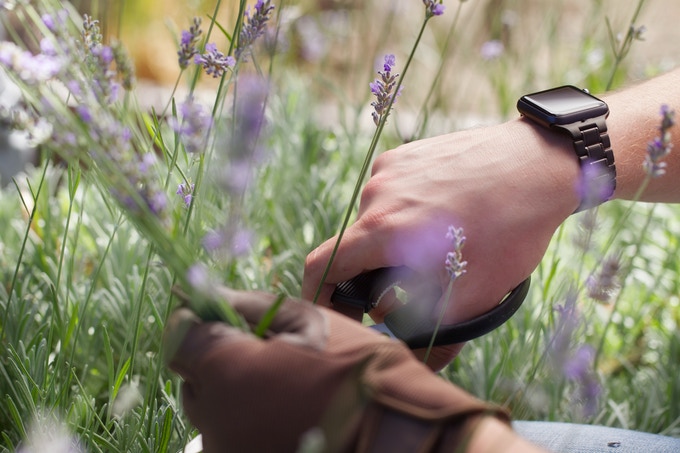 Unisex Design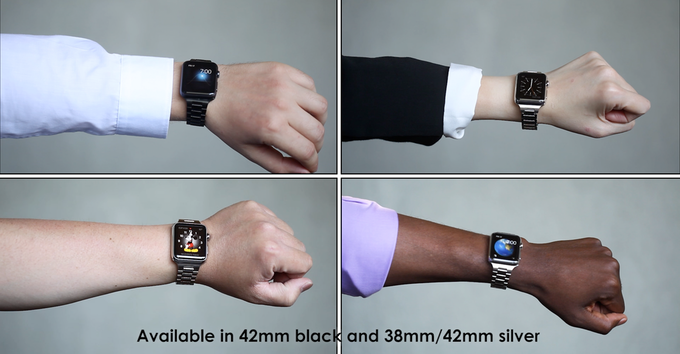 Perfect for all day and night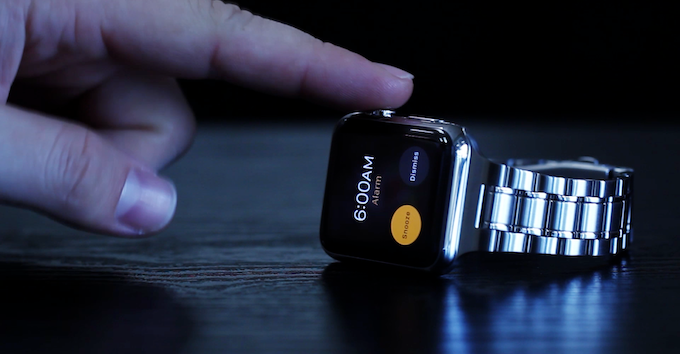 Features at a glance
Made from the same 316L stainless steel alloy as the Apple Watch
Precision CNC milled to perfectly fit the Apple Watch, Apple Watch Sport, and Apple Watch Edition
Made from solid links cut from a single piece of 316L stainless steel
316L stainless steel is extremely hard, scratch-resistant, and corrosion-resistant
Classic link bracelet design inspired by luxury Swiss watches
Comfortable to wear, won't sting skin or trap hair
Designed to be worn all day, from morning workouts to evenings out
Available in 38mm and 42mm silver, 38mm and 42mm space black
Diamond-like carbon (DLC) layer was added to the Space Black band for a smooth look and extra durability and scratch resistance
38mm fits wrists from 130-210mm
42mm fits wrists from 150-215mm
The normal retail price is $99