Join the Worldwide Feather Tribe with this stunning hand-carved white bone angel wing unicorn pegasus hair stick. A unique statement piece crafted here in Bali.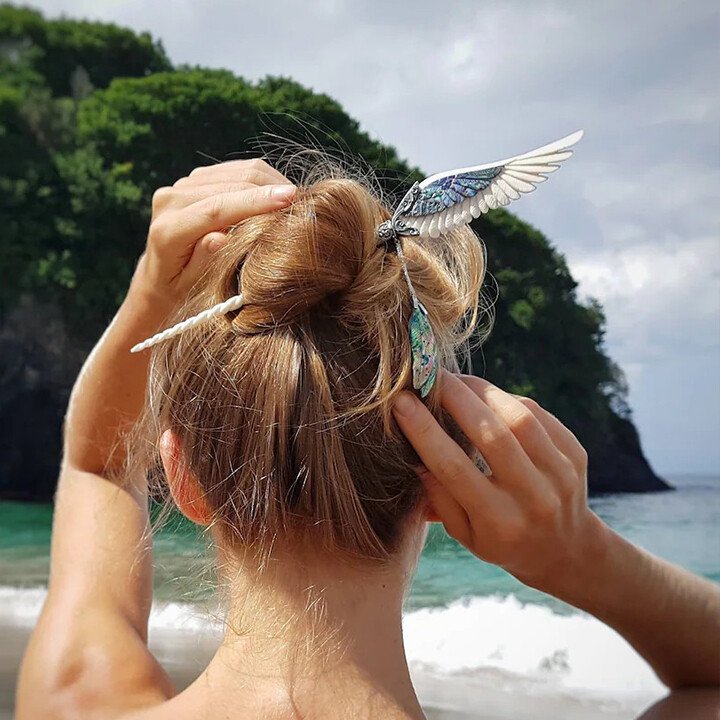 It has considerable weight, but once it enters your hair, you won't notice it. It looks very fragile, especially since the bottom is tapered, but the pure bone makes it extremely hard.
Size:
Length: 17cm
Width: 4cm
Thickness: 1cm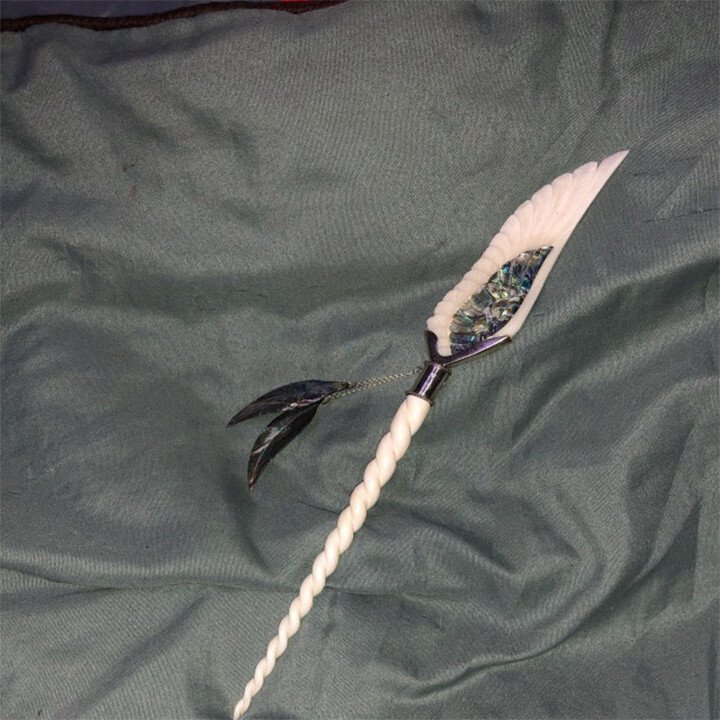 Materials:
Wings, unicorn horns, and feathers are used
Hand-carved bones of indigenous Indonesian buffalo that are sustainably obtained and fair traded. The overhanging feathers are hand-carved from abalone shells.