Bring the magic of Alice's Adventures in Wonderland to your home and garden with this delightful set of characters.
Alice is accompanied by The Cheshire Cat, The Mad Hatter, Caterpillar, and White Rabbit, everyone's favorite figures from Lewis Carroll's famous novel loved by children of all ages and adults alike.
Originally brought to life by the cartoonist John Tenniel, these ornaments are constructed from resin, a highly durable material that can withstand harsh weather conditions.
Left outside all year, the attractive bronze finish adds an aged appearance to these highly detailed ornaments that bring a magical ambiance to wherever they are placed.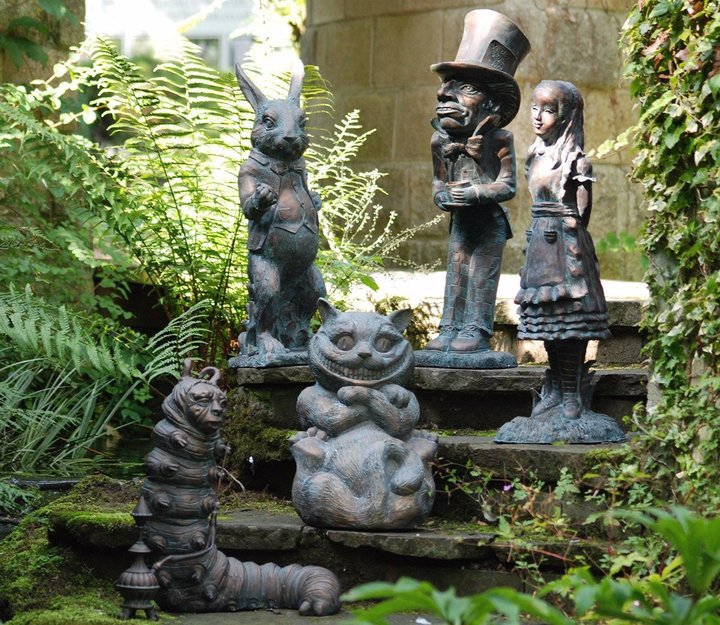 Wonderland Ornaments Features:
Includes Alice, The Mad Hatter, Cheshire Cat, Caterpillar, and the White Rabbit
High-Quality Resin
Aged Bronze Finish
Highly Detailed
Expert Craftsmanship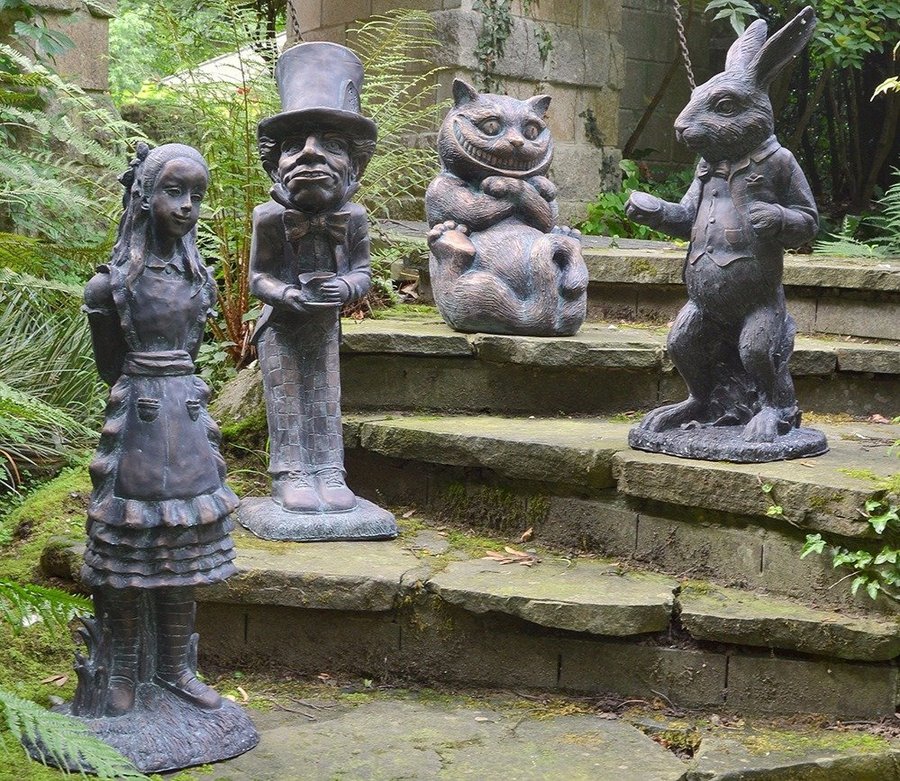 Delightful set of five garden statues or Sculptures of 5 of the most iconic Alice's Adventures in Wonderland Characters – Alice, Mad Hatter, White Rabbit, Cheshire Cat, and Caterpillar
Cast in resin so light enough to move about but are frostproof, with a hand-finished bronzed Verde patina
These are beautifully designed and we fell in love with them when we first saw them!
Heights are: Alice: 25cm; Mad Hatter: 25cm; White Rabbit: 23cm; Cheshire Cat: 22cm and Caterpillar: 22cm
These would also make a superb display indoors or in a nursery etc!