Match the colored buttons on the frame to the colored dots on the cards

Try the four color game and compete against your friends and family to be the first to reach the pattern shown on the map. Are you ready to race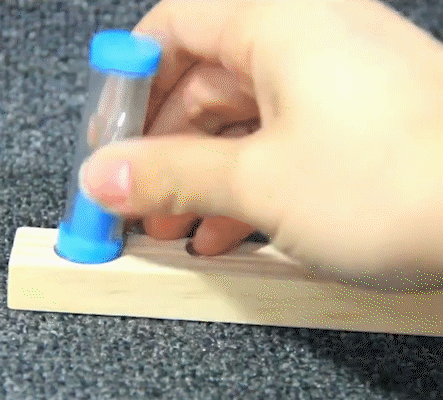 Game instructions

Parents can randomly choose a piece of color card. Children should shift the color on the board according to the color card.
Development and strengthening of visual and spatial perception skills.

 

It also helps children with color recognition.

Preschoolers could learn addition and subtraction by playing the buttons on the board as if they were playing abacus.

Smooth surface does not scratch children's fingers, ensure children's safety.

 

There are 1 wooden maze frame, one-minute timing funnel, and 18 pieces of color cards.
 

Characteristic
Aim of the game

 

 

- Match the colored buttons on the frame to the colored dots on the cards

Color Recognition

 

 

- Help toddlers develop a sense of color.

Hand-Eye Coordination

 

 

- Move the button back and forth, improve fine motor and hands-on ability.

Problem Solving Skills

 

 

- The player must move the button back to advance.

 

ideal for logical thinking and problem solving training

Safe and Durable

 

 

- Toys are made of environmentally friendly materials that are safe and non-toxic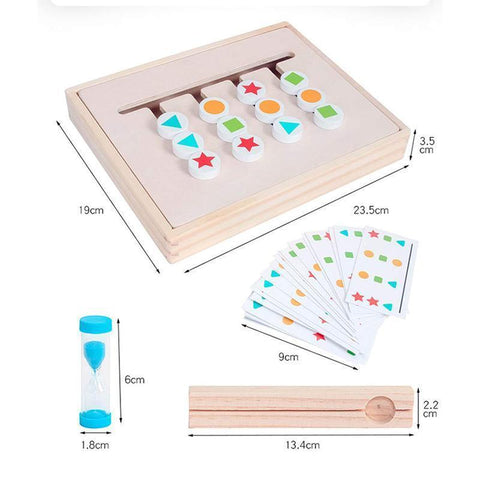 Package include
1 x 4 Colors Toys For Children