Light up your universe!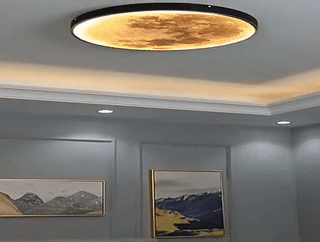 THE PERFECT GIFT FOR VALENTINES DAY, FATHER'S DAY, CHRISTMAS, BIRTHDAY, WEDDING, AND ANNIVERSARY!
LOVE CAN'T BE DESCRIBED.
IT HAS NO SHAPE, IT HAS NO FORM.
LOVE IS NOT AN OBJECT.
LOVE DOES NOT CONFORM.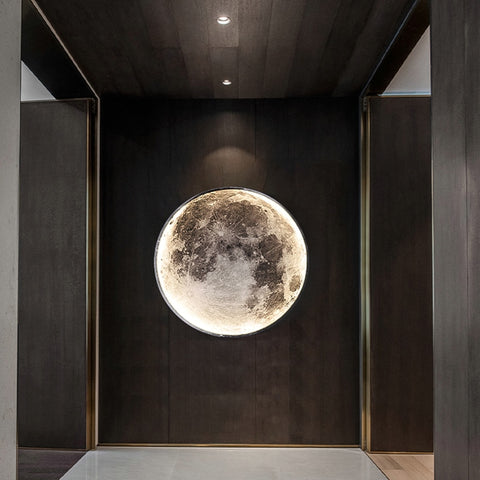 Magical "Love You To The Moon And Back" luna moon lamp features your unique "love quote" Bring the moon out of the sky and light up the Room of your loved one.
Are moon lamps cool for Home Decor?
Moon lamps are like the cooler older sister of standard night lights. Sure to brighten any room, calming moon visuals and soothing color options make them a unique gift or an aesthetically pleasing home decor piece to add to a bedroom, living room, or office.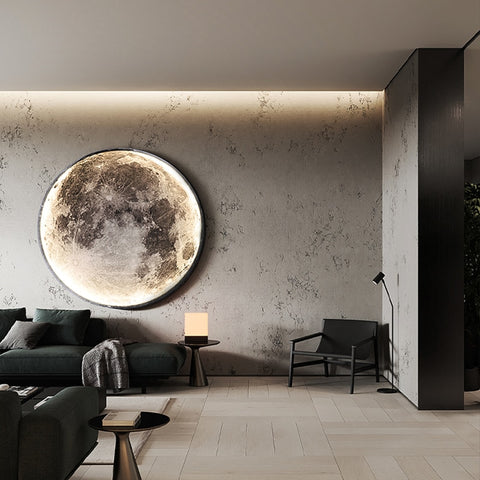 THE MOON DESIGN IS MADE ACCORDING TO NASA SATELLITE IMAGES TO ACCURATELY REPRODUCE THE MOON'S ACTUAL SURFACE AND CRATERS.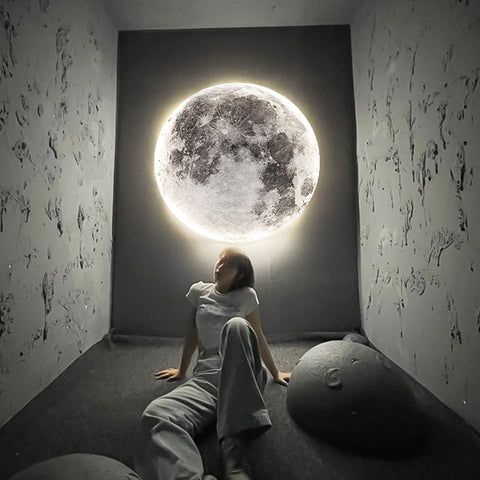 PREPARE TO BE MESMERIZED BY THE ENCHANTING BEAUTY OF THE MOON!
SPECIFICATIONS
Color: Black
Material: Wrought Iron+Aluminum+Acrylic
Emitting Color: Natural light/Brightness Dimmable Natural light: and
Brightness Dimmable: There is white light, natural light, warm light that can adjust the color temperature and brightness by the remote control. Equipped with remote control.
Voltage: 90-260V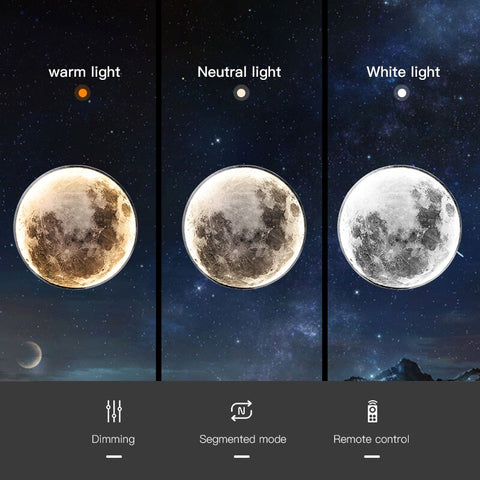 ORDER TIPS
All products in our shop are guaranteed for replacement or store credit if the received package is damaged and the lamp has a problem, you can contact us with a photo showing the issue.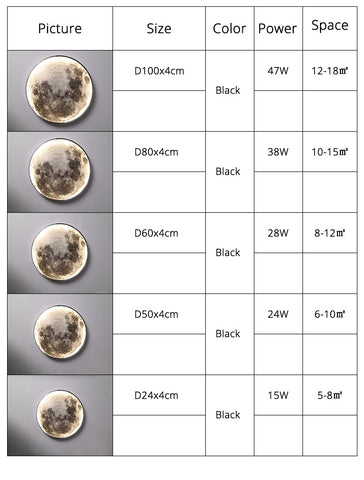 PACKAGE INCLUDES
Package with No Remote Control
1* LED Wall Luster Moon Lamp
Package Brightness Dimmable
1* LED Wall Luster Moon Lamp
1* Remote Control