💜[Vibrant Colors] This wind spinner is 12inch in diameter and comes with a beautiful small pendant. Vibrant colors and fun come alive with this butterfly wind spinner. Use the swivel hook to hang it on trees, walls, balconies, windows, gardens and more.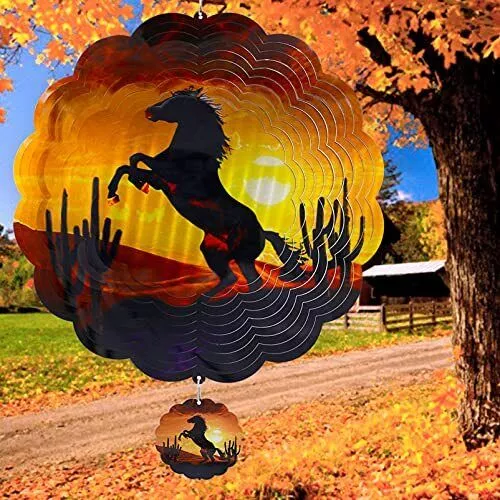 🧡[Durable Material] The wind spinner is made of durable and sturdy material through laser technology, laser cutting, smooth edges, the raw material of the wind spinner has extremely high flexibility, no need to worry about distortion and deformation, it can be unfolded and folded at will . The wind spinners are perfectly cut, the details are exquisite, the shape is vivid, the structure is ingenious, and the breeze can also rotate smoothly and flexibly.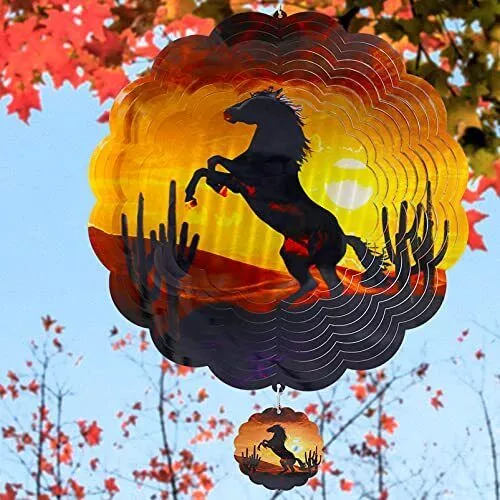 💚[Superb Production Design] The unique design follows the fashion art style. The wind spinner can be rotated 360°to create a magical 3D stereoscopic visual effect, which always shines at night or during the day, becoming a charming landscape. At the same time, the surface of the wind spinner is coated with an anti-oxidation protective coating to enhance the anti-rust performance of the wind spinner to ensure that the wind spinner is not affected by the weather and can be used for a long time.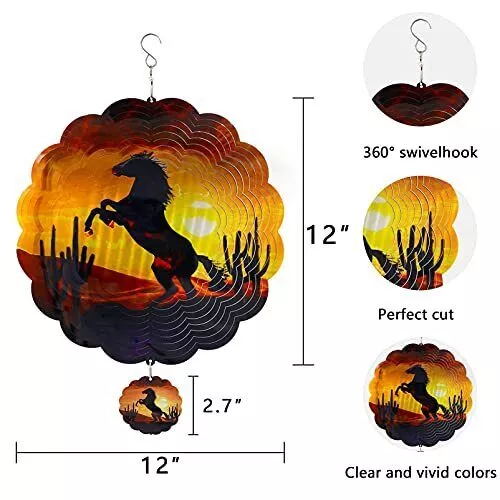 ❤️[Exquisite Gift] Wind spinner can not only be used as decorations on indoor walls and chandeliers, but you can also put them on outdoor trees, balconies, pools, courtyards, and gardens as part of gardening decoration. It can also be given to your family and friends as an exquisite gift on birthdays, Christmas and other holidays.
💙[Intimate after-sales service] Please wear gloves when unpacking and installing to prevent injury. If you are not satisfied with any of our products for any reason, please feel free to contact us. We will reply to you within 24 hours and will do our best to solve your problem quickly and effectively!